Do you have some of these? Do you also have some scraps of fabric?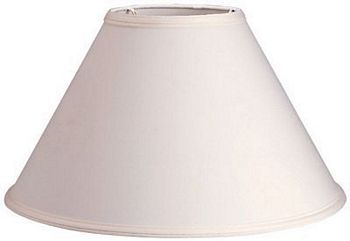 Put them together and see what you get...
Get your white lamp shade
Cut the fabric
Use iron-on hemming tape at the edges
Take a complementary color of bias tape and use the hemming tape again on the top and bottom edges
Don't worry about melting the lamp shade... I thought I ruined it a few times, but it just cools down again and molds back the way it was.
Since this was my first shade I made a few mistakes... I forgot to put the original lamp shade seam in the back with the fabric seam. I also should have thought about how dark the fabric was - blocking the light much. I guess it gives the room more
ambiance
. You'll see where the rest of this fabric is from in a minute...